Before you can pay by direct debit we must have emergency contact, medical and dietary information for your child. Part of this information is a valid email address.
We will use this email address as our primary method of contact for non­ emergency purposes.
When we have your email address we will send you an invitation to the Online Scout which when clicked will take you to the following screen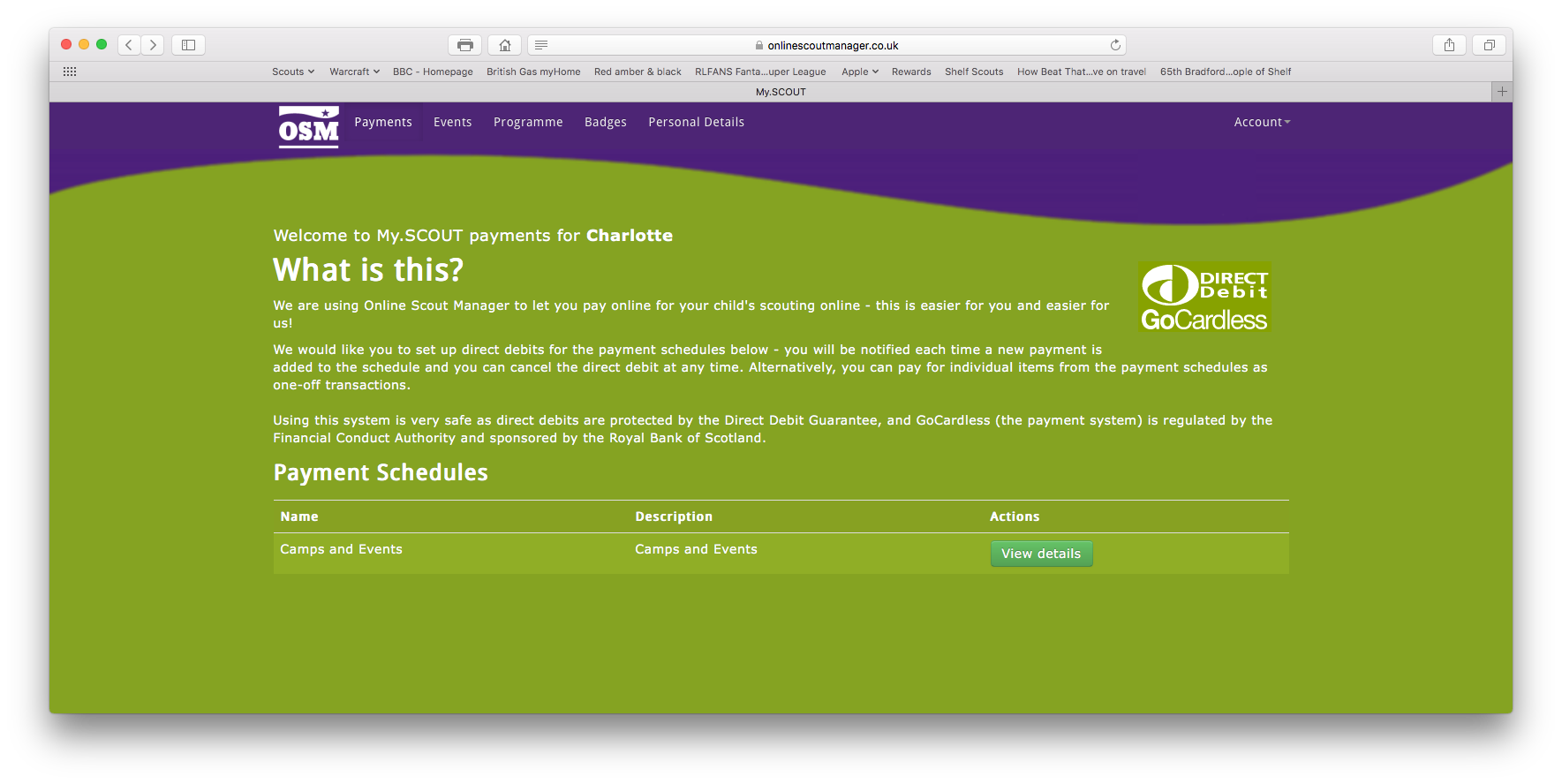 The membership schedule requires all payments to be made and will automatically deduct these from your nominated bank account that you set up at the date that is quoted on each email. You will also receive an email before any payment is taken as a reminder. If your child does not book a place on an activity or camp then the payment will not be taken.
Click on the "View Details" for the schedule to see more details and subscribe.